 Rates are inclusive of daily housekeeping service. (applicable for daily rates):
Rates are inclusive of three times housekeeping service per week (applicable for monthly rates).
Breakfast inclusions (applicable for daily rates):
o 1 complimentary daily breakfast per studio or one - bedroom unit
o 2 complimentary daily breakfasts per two - bedroom unit
Complimentary Wi-Fi internet access is included.
Rates are inclusive of water supply.
Electricity monthly usable allowance of:
o THB 50 / sqm for studio unit
o THB 60 / sqm for one - bedroom unit
o THB 70 / sqm for two - bedroom unit
Any excess will be chargeable at THB 6 per kilowatt hour exceeded, subject to prevailing VAT,
where applicable
Complimentary Tuk-Tuk service to BTS Sky train station (available in Citadines Sukhumvit 8,
11 and 23).
Access to facilities e.g. fitness corner, swimming pool, business corner, restaurant and
automatic laundry (launderette).
Security deposit requirements:
o 1 month deposit for bookings between 3 to 5 months
o 2 months deposit for bookings 6 months & above
Please note that the property reserves the discretion to close the Contracted Corporate Rates at
any point of time during peak periods and apply Best Flexible Rates.
주의사항
게스트님의 안전한 예약을 위해 미스터멘션에서 직접 예약가능 여부를 확인하고 있습니다.
호스트의 처리 속도에 따라 응답대기 시간이 발생할 수 있습니다.
숙소시설
기본

숙소종류 : 원룸
침실수 : 1
침대수 : 1
욕실수 : 1

기본시설
추가시설
후기 0개
후기가 아직 없습니다.
여기서 머물면 이 호스트에게 첫 후기를 남길 수 있습니다!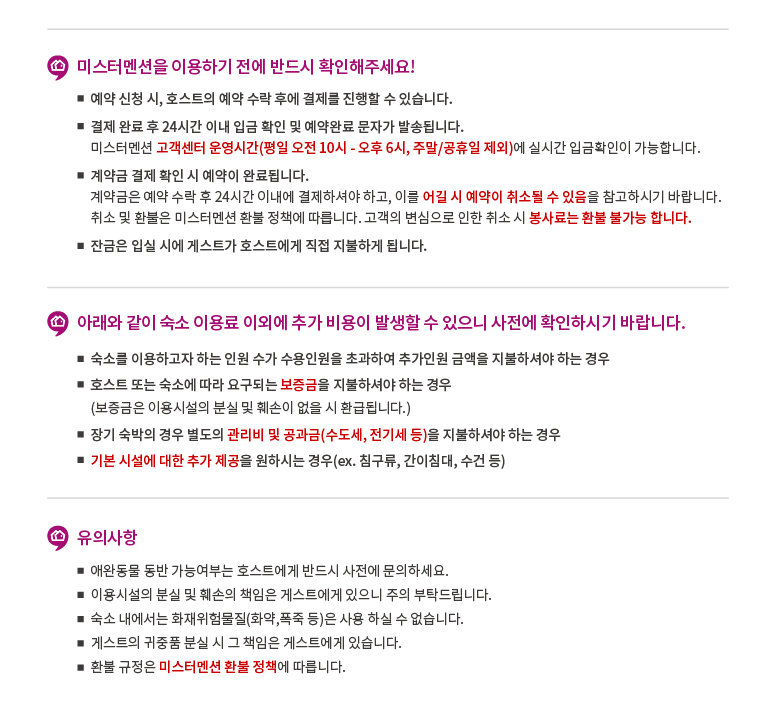 3,217,094 (37% 할인)

2,042,319 / 1달

※

최소 1박

부터 이용 가능한 숙소 ※ 위 금액은 비수기, 성수기에 따라 금액이 상이할 수 있습니다.
주의사항
게스트님의 안전한 예약을 위해 미스터멘션에서
직접 예약가능 여부를 확인하고 있습니다.
호스트의 처리 속도에 따라 응답대기 시간이 발생
할 수 있습니다.
결제 및 환불안내
결제, 수수료, 세금계산서, 현금영수증 안내!
1

게스트가 예약 신청 후, 호스트가 예약 수락을 하면 계약금 결제 진행이 가능합니다.

2

안전한 거래 및 신용을 위해 계약금을 게스트에게 요청합니다. 게스트는 예약 완료를 위해 계약금을 지불합니다.
계약금은

전체 이용 금액(보증금 제외)의 40~50%

입니다.

퇴실 시 보증금 일부

(공과금을 제외한 금액)

를 돌려받을 수 있습니다.


해당 사항 및 공과금 포함 기준은 숙소에 따라 기준이 다를 수 있습니다.




① 신용카드·체크카드
② 페이팔(Paypal) 결제
③ 계좌이체
기업은행 256-097015-01-038
(주)미스터멘션

3

계약금은 게스트가 지불 후

호스트에게 입급날로 부터 매주 금요일 입금되며,

계약금을 제외한 잔금은 게스트가 숙소 입실 시 현장 수납을 하시면 됩니다.

4

게스트가 세금계산서 또는 현금영수증 발급을 원하는 경우 요청할 수 있습니다.

5

중장기 숙박 예약 특성상 취소 및 환불은 해당 숙소의 환불 정책을 우선시합니다. 하지만 '게스트'와 '호스트'사이에 원만한 합의가 이뤄지지 않을 시 미스터멘션 환불 정책을 따릅니다. 고객의 변심으로 인한 취소 시 서비스이용료는 돌려받을 수 없습니다.