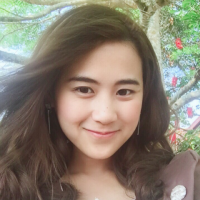 Chayayon 콘도미니움 내에 있는 숙소입니다.
10평크기의 원룸형 숙소로 4층에 위치하여 발코니에서 산과 공원이 보입니다.
치앙마이 교외이지만 도심으로의 이동이 쉬운 Kun Klong Road (Chonprathan Road) 에 위치하고 있습니다.

소금같은 양념을 제외한 전기 스토브, 프라이팬, 토스트키, 전기 포트, 식기류를 갖추고 있습니다. 다리미와 헤어 드라이기 역시 제공됩니다.
와이파이, 주차장, 24시간 보안, 수영장, 작은 피트니스 센터도 있습니다.
콘도 내의 피트니스 센터 이에외도 500미터 정도를 걸어가면 정문에 위치한 치앙마이에서 가장 좋은 피트니스 센터를 이용할 수 있습니다.

1층 엘리베이터 근처에서 전자레인지도 이용할 수 있습니다.

지하에는 동전 세탁기와 건조기를 이용할 수 있습니다. 10바트 동전만 사용가능하고, 1회 이용에 20-30바트입니다.

세븐일레븐 – 600m
치앙마이 대학교 – 5km
님만해민 도로 – 5km
마야 쇼핑 몰 - 6km
올드 시티 - 7km
로빈슨 쇼핑 센터 – 9km
로얄 플로라 라차프룩 식물원 - 5km
치앙마이 나이트 사파리 - 6km
파욤 시장 – 차로 5분 거리
치앙마이 공항 – 차로 10분 거리

※보증금은 2000 바트 입니다.
※공과금(전기세, 수도세, 인터넷)등은 모두 포함된 가격입니다.
※인원 당 청소비 300바트가 별도입니다.

The room is in Chayayon Condominium. It is a studio room size 32 sq.m (with balcony on the 4th floor with mountain view and park view. It is located on Kun Klong road(chonprathan road) where is a suburb of Chiang Mai but easy to go to the city.

There are cooking equipments like electric stove, pan, toaster, electric kettle, dished,spoons and forks but no seasonal like salt or sauce. Iron and hair dryer are also provided.Wifi, Parking lots, 24 security guard, swimming pool and mini gym.
The condo's gym is inadequate, BUT just walk 500 meters from the main entrance and you will find one of the most complete gyms in Chiang Mai.

There is a microwave on the first floor near the elevator.

The coin washing machine and dryer are on the basement. The machine only accepts 10 baht coin. It is about 20-30 baht per use.
7-11 (minimart) is across the road. 600 meters.
Chiang Mai University 5 km
Nimmanhemin Rd. 5 km
Maya Shopping Mall 6 km
Old city 7 km
Robinson shopping center 9 km
Royal Flora Ratchapruek botanica garden 5 km
Chiangmai night safari 6 km
3-minute drive to Payom market
10 minutes drive to Chiang Mai Airport
-You can use the Grab app to pick you up.

-Motorbike rental is another choice for you to go around Chiang mai.

-600 meters walk to minimart (7-11 and Lotus express.

There is no public car passing. The nearest place you can find the red car (public car) is at Tom Payom Market. It is about 3 km.
주의사항
게스트님의 안전한 예약을 위해 미스터멘션에서 직접 예약가능 여부를 확인하고 있습니다.
호스트의 처리 속도에 따라 응답대기 시간이 발생할 수 있습니다.
Accomodation Facilities
Basic facilities

Kind of accomodation : A studio apartment
House size : 10
the number of bedrooms : 1
the number of beds : 1
the number of bathrooms : 1

Basic facilities

Utensils

iron

Hair dryer

Refrigerator

TV

Air conditioner

Kitchen(Individual)

Wifi

Electronic port

Microwave

towel

Additional facilities

elevator

Door-lock

Shampoo

Swimming pool

Laundry Dryer

Free fitness center

Garden

Laundry Washer(shared)

Terrace

Accommodation safety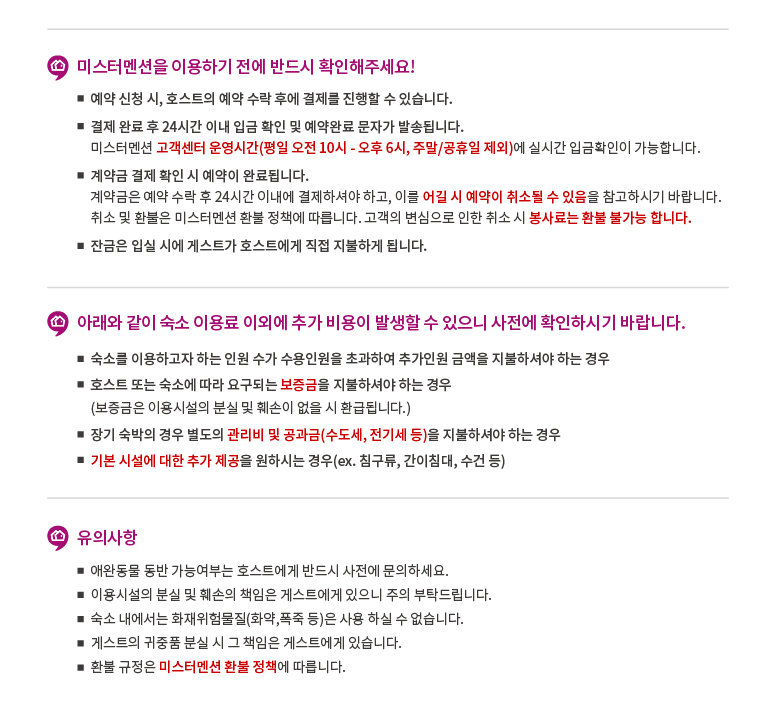 665,689 (31% 할인)

462,330 / 1달

※

min

available room over

1 nights

※ The above amount may be different depending on the off-season and peak season.
주의사항
게스트님의 안전한 예약을 위해 미스터멘션에서
직접 예약가능 여부를 확인하고 있습니다.
호스트의 처리 속도에 따라 응답대기 시간이 발생
할 수 있습니다.
Payment and refund guide
Payment, comission, tax invoice, cash receipt guide
1

In MR,MENTION, you can pay the down payment if host accepts your reservation.

2

MR,MENTION require the down payment to guest for safe trade and credit. Guest pay the down payment for booking complete.
The down payment is

40~50% of tatal accomodation price(except deposit)



When you leave, you can get partial deposit(except taxes) back.

(Amount except bills)




Pertinent data and standard for including taxes may vary depending on hosts




① credit card, check card
② Paypal payment
③ Account transfer
Busan Bank 256-097015-01-038
MR,MENTION

3

The down payment will be deposited on the host every friday after the guests pay.

Every Friday from the day of arrival to the host,

,The balance except the down payment wi

4

If guest want to issue tax invoice and cash receipt, it is possible.

5

Cancel or refung is according to Mr,Mention refung policy. It can not be refunded if the guest cancels the booking due to guest's change.